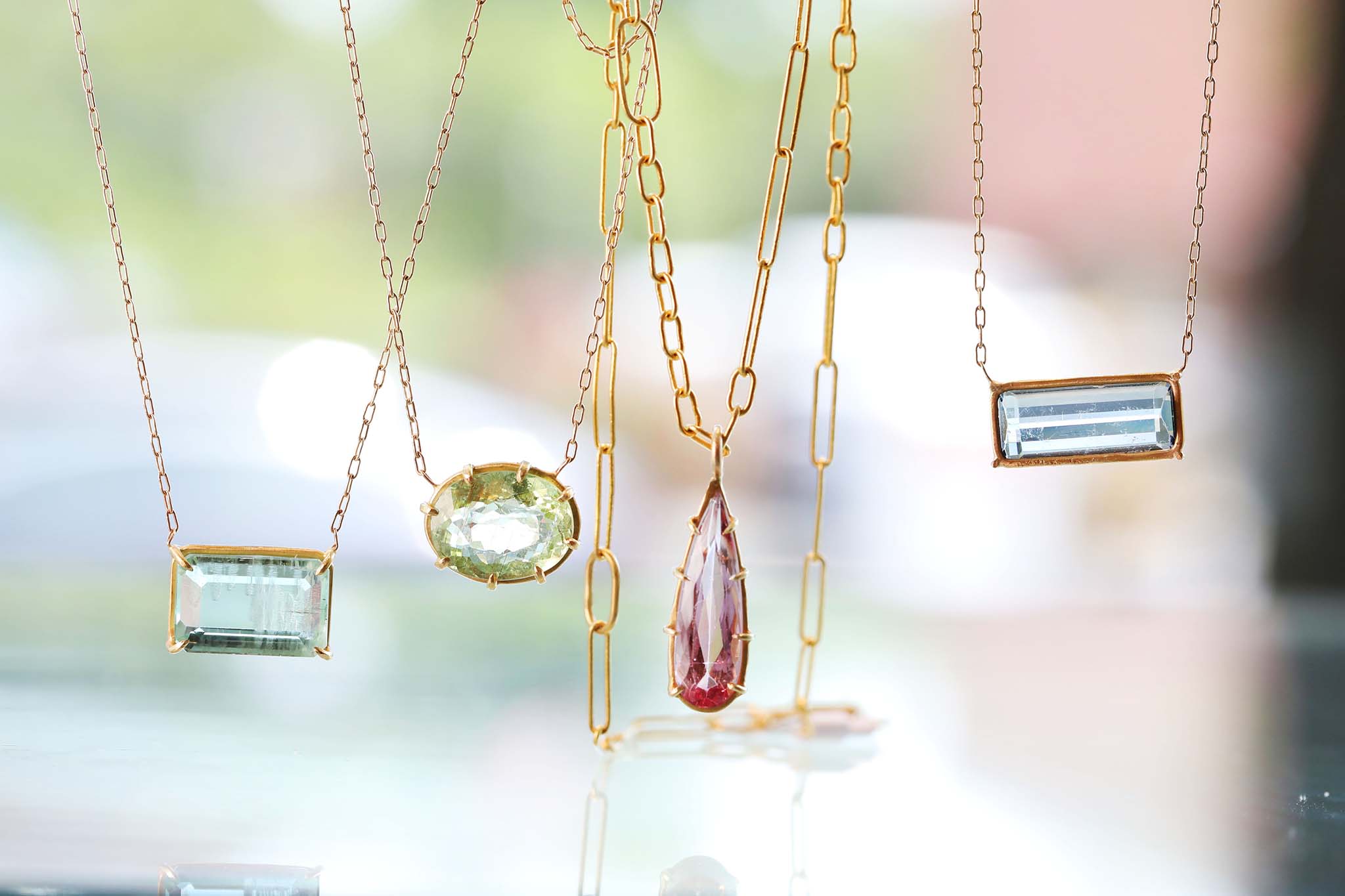 AT PERIDOT

we believe that fine jewelry is an investment that should be cherished for years to come. That's why we're committed to providing our customers with the best possible care for their jewelry.
Here are some tips on how to keep your jewelry looking its best. From how to store your jewelry, how to clean it, and common mistakes to avoid.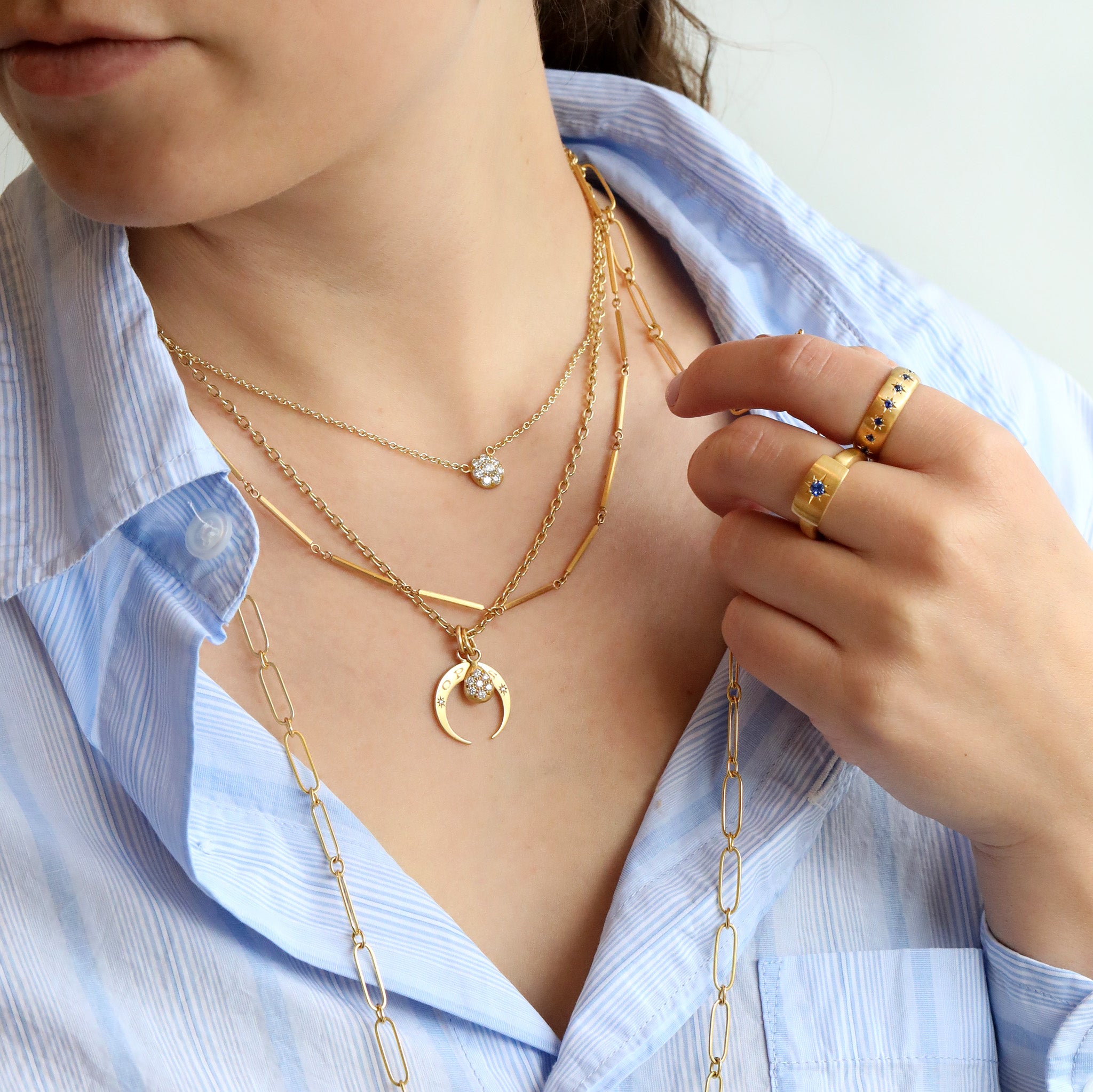 WEARING YOUR JEWELRY

Be sure to remove your jewelry (especially delicate gemstone pieces) while doing any harsh activity - like exercising, gardening, cooking, or swimming.

Think of jewelry as the last thing you put on in the. morning. Put on your jewelry after you're done putting on perfume, lotion, or hair products. Any sweat, dirt, or beauty products can cause build up and damage delicate materials.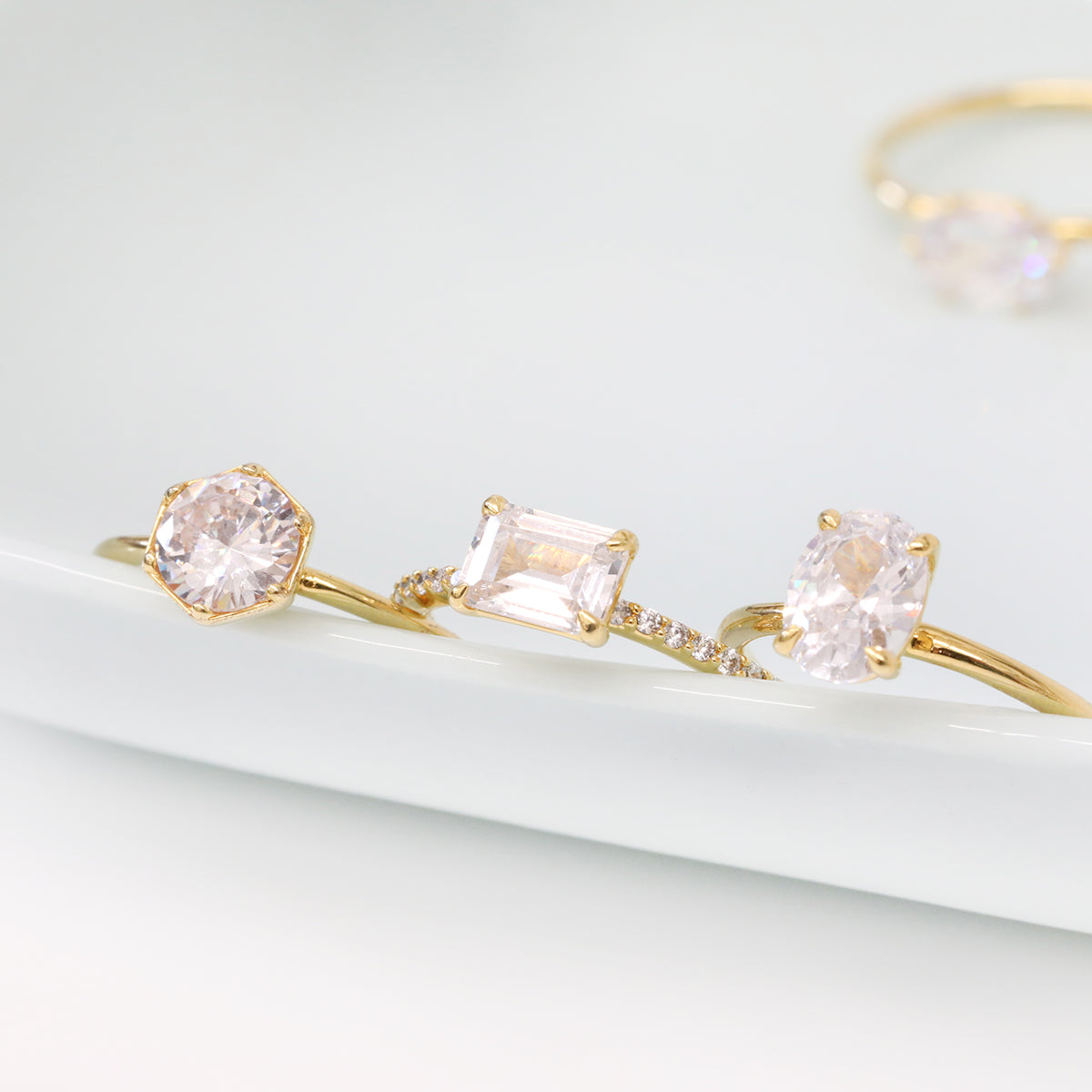 STORE IN A SAFE PLACE

While you're not wearing your jewelry, there are important steps to ensure it remains in great condition.

Make sure you keep each piece of jewelry in it's own pouch or box - this will help to prevent them from scratching or getting tangled, and keep them organized and easy to find. Try to store your jewelry in a cool, dry place. Avoid storing it in direct sunlight or in a damp environment - especially for gold vermeil or silver pieces.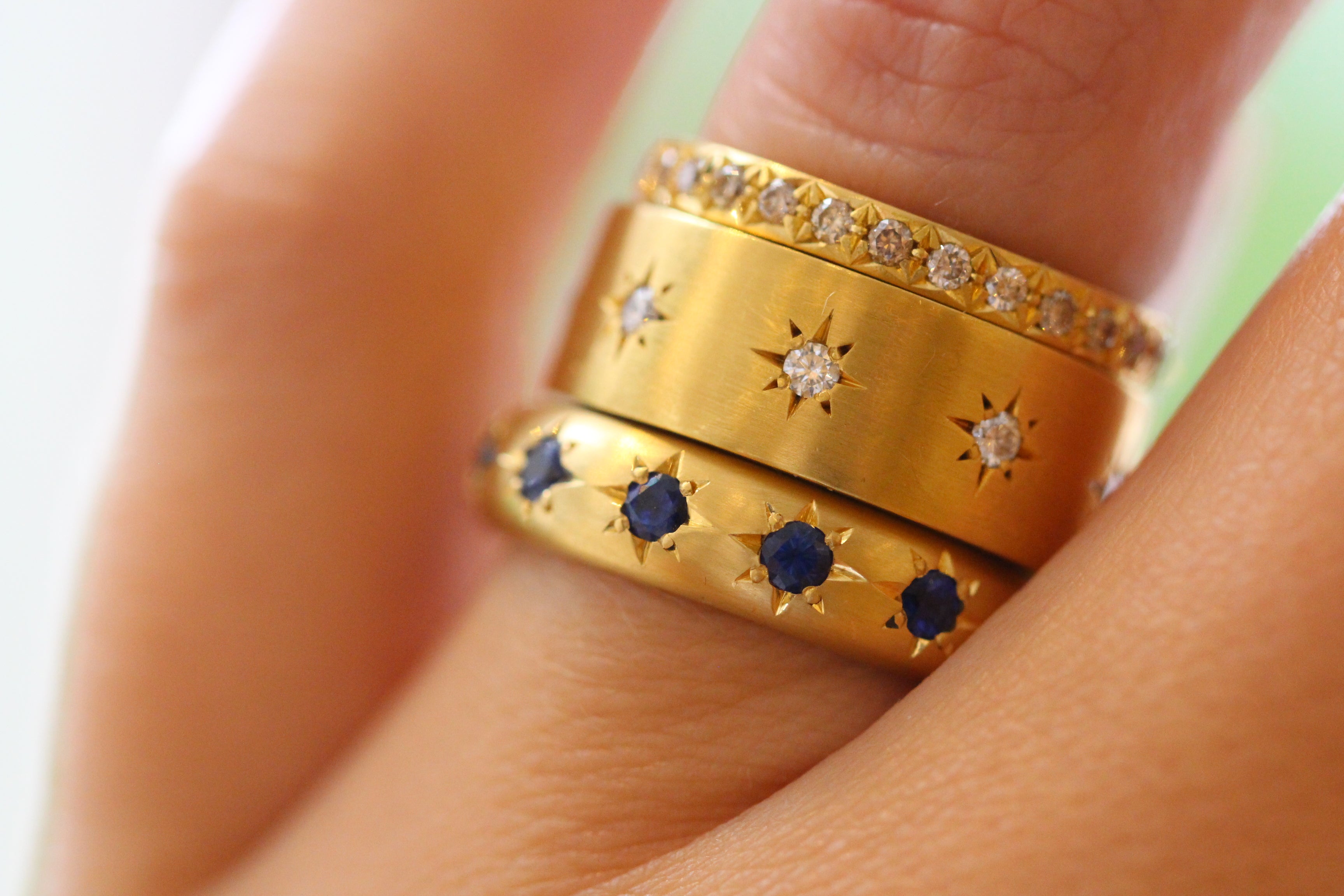 CLEANING YOUR PIECES

Gold, platinum, and diamonds should be cleaned with a soft bristle toothbrush and warm water - they are durable enough to tolerate a mild dish soap or our foam cleaner which you can buy here!

Our cleaner is mild enough to use on all other gemstone, including softer ones such as pearls and opals. For sterling silver pieces, you can polish with a cleaning cloth or silver cleaner.
LOOKING FOR A GOOD CLEAN?
Stop by anytime and we'll clean your jewelry for free! And take some of our tips in this video for a successful home jewelry cleaning.
SCALE OF HARDNESS FOR STONES
The Mohs scale of hardness can help you understand how delicate your piece is relative to the gemstones it includes. Gemstones with a lower hardness, like coral, pearl and turquoise are much more delicate and prone to scratching, so should be treated with utmost care.

Diamonds are the hardest gemstone and can scratch any other stone, while sapphires, and emeralds are also toward the top end of the hardness scale and are more durable.