HAVE A SPECIFIC VISION IN MIND?
Work with one of our talented designers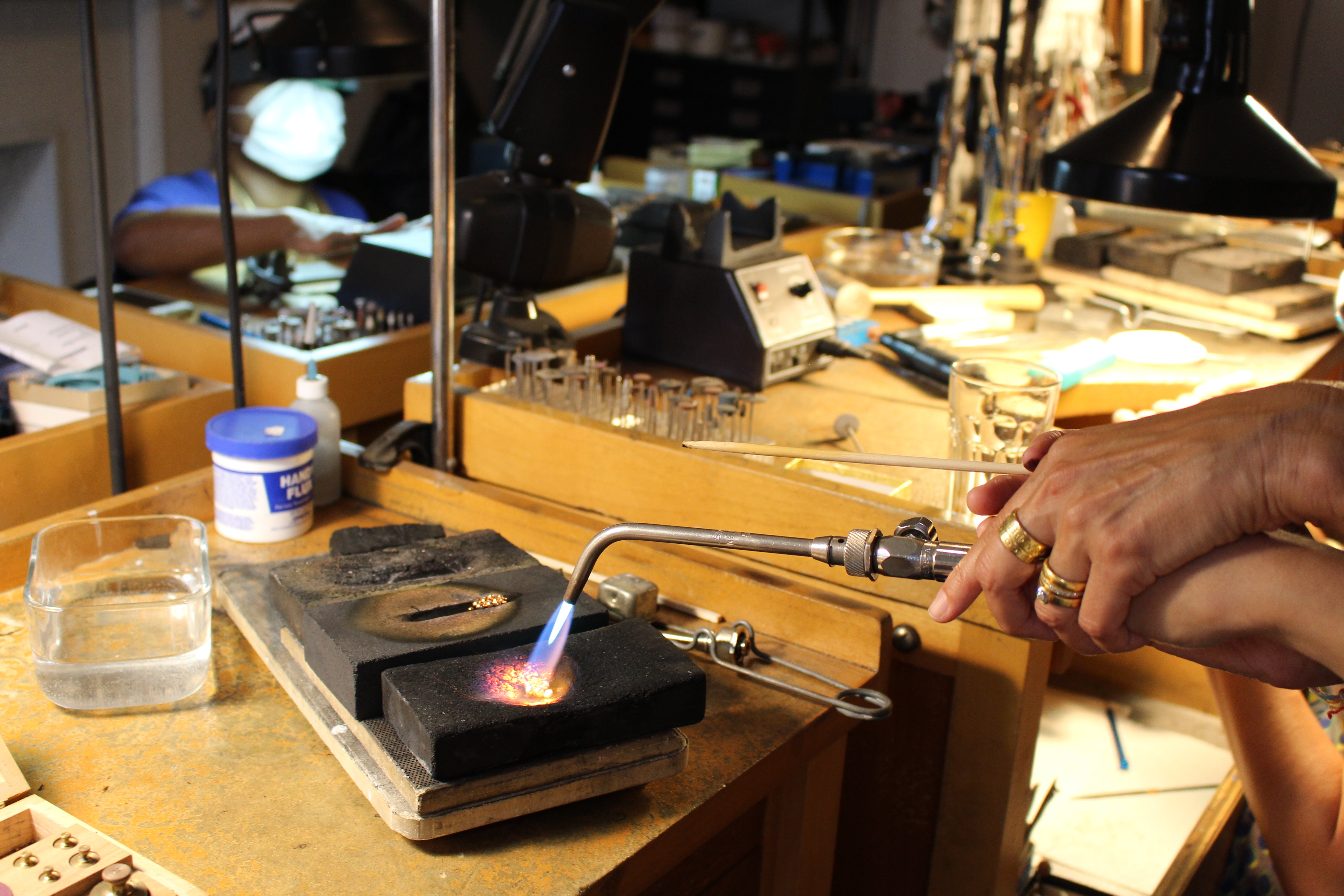 We love creating bespoke pieces for our clients, and we feel our success in this area sets Peridot apart. Our custom work is created through close interaction between our team, our clients, and our designers. We have long established relationships with all of our designers, which allows for seamless custom processes. We enjoy taking the time to work with our clients to transform the ring they have imagined into reality.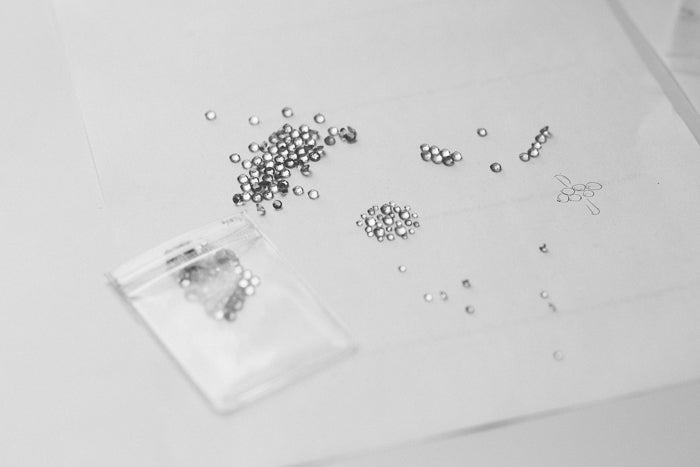 GETTING STARTED

Start by exploring the work of the many designers we represent. Based on the information you share with us about your style, we can direct you to bridal desigenrs who we feel would be a great fit for you. Once you narrow down a designer, we will work with you on the specifics of your ring.
MEETING YOUR DESIGNER

Peridot will act as a liaison between you and the designer, making sure your needs and desires are perfectly communicated. There are also opportunities to meet our designers who do custom work. We host Trunk Shows throughout the year, where many of the designers will pay a visit. We could even schedule a private appointment for you to discuss the specifics of your dream ring.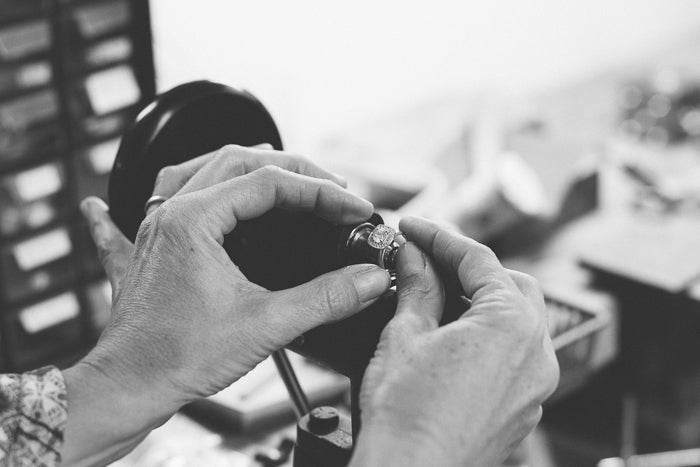 QUOTES & RENDERINGS

Once we have narrowed down the specifics of your ring, we will reach out to the designers with all the details. They will provide a quote for the cost, and can typically provide a rendering of the design. Refinements can continue to be made until you're 100% happy. Bespoke engagement ring designs can take anwhere from 6-8 weeks to complete.
We're happy to share our expertise to help you design the perfect custom engagement ring.